SWITCH API
WENO ONLINE API
WENO ONLINE EZ INTEGRATION
(OpenEMR ready)
SWITCH API
This is a direct connection to WENO's Intermediary (aka network, aka switch) service. We'll show you how to be in control of your user's ePrescribing experience. We are just your backend delivery tool.
No monthly prescriber subscription fees!

Test for NewRXs only or others (Renewals, Cancel, Change, Histories, etc.)

Only NCPDP SCRIPT20170715 US standards for ePrescribing are used.

No DEA prescriber application audit needed if you don't route narcotics.

NO micromanaging your user's interface! You do you, and we'll do us!

Easy to use Testing Tools at your fingertips.

Documentation is a step-by-step guide for a fast go live outcome.

Support includes getting a real person, with real answers, real fast.

Pharmacy directory included with 24-hour flags and more.

Drug database included is easy to use for your UI and NewRx fields.

APIs to manage many prescribers or dashboard to manage a few.

Access the cert testing dashboard as long as you have an account.

Testing tools can also prepare you for other types of certifications.

Customize your test plan for self-testing.

Patient programs that diminish prescriber's involvement in pharmacy selections.
Compare All 3 with Prices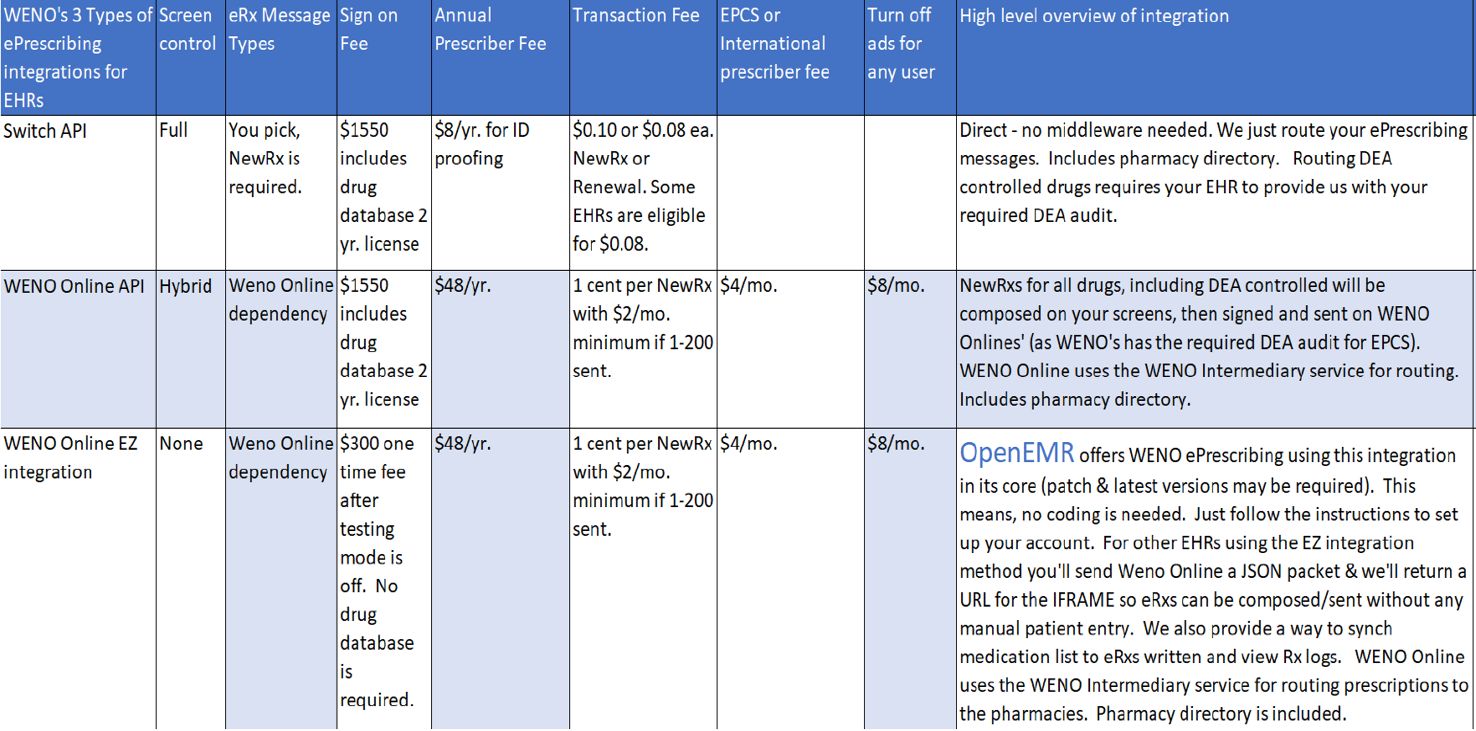 WENO ONLINE API
WENO ONLINE EZ INTEGRATION
(OpenEMR ready)